Creator of Hammerwatch Serious Sams Bogus DEtour and our newest game, Heroes of Hammerwatch
You can also buy our tshirts here over at Teepublic, click the image for a direct link.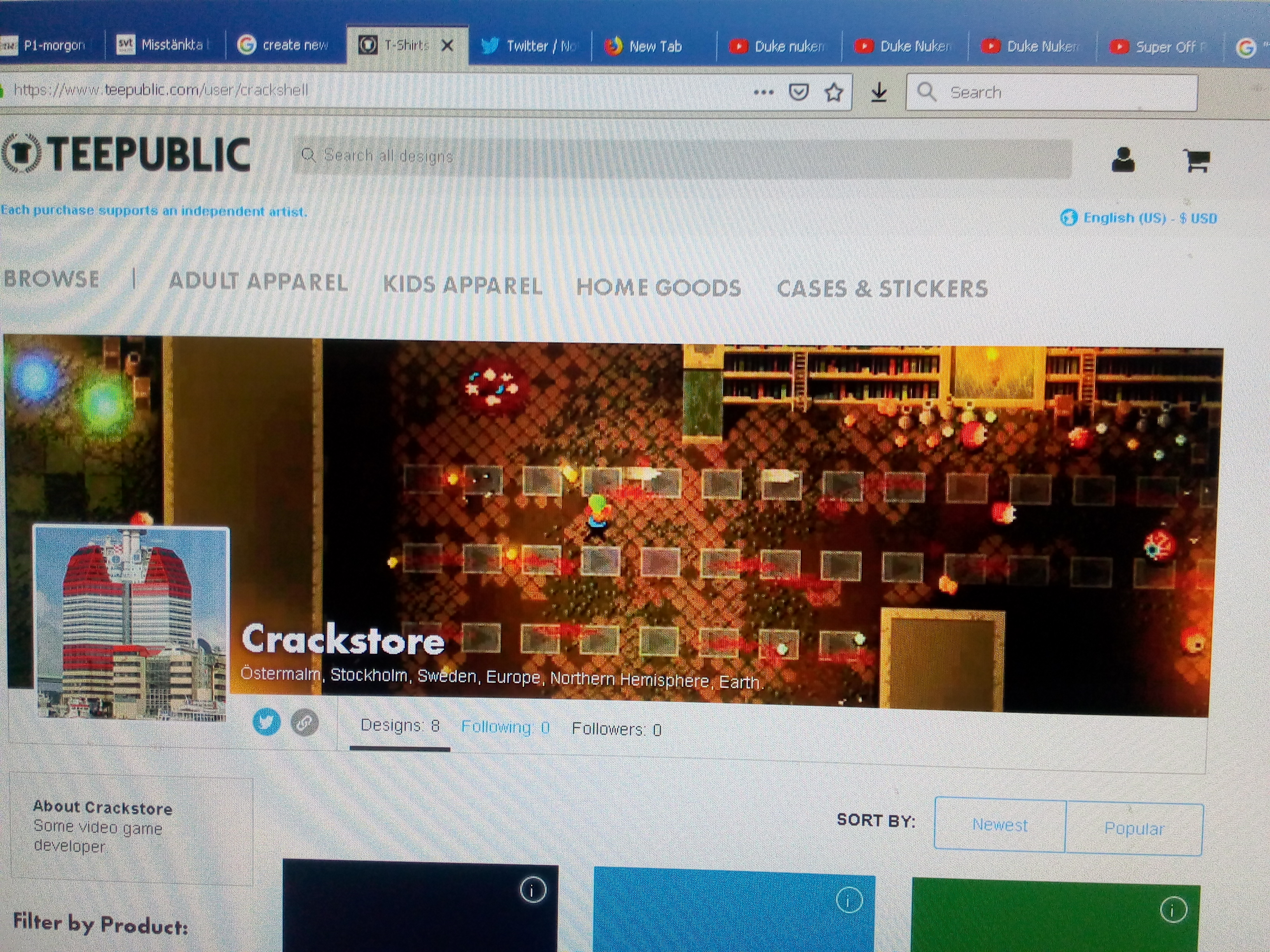 The best place to find our games are on steam:

ROGUELIKE GAME

TONS OF FEATURES RANDOM GENERATED DUNGEONS

A LOT OF ITEMS AND NPCS

PERSISTENT HEROES AND BUILDING UP A TOWN

A brand new adventure in the Serious Sam saga originally created by Croteam in 2001!
Game features:
A lenghty campaign, fight thousands of enemies on tons of levels, playable alone or coop for up to four players!

Survival mode, try and survive for as long as possible. Alone or with 12 others.

Versus mode, play deathmatch, team deathmatch or rabbit against your friends!

Highly moddable, create maps and mods, using the same tools we used to develop the game!

An interesting and rewarding experience and upgrade system.

Tons of switches to modify your gameplay experience
Release date: Summer 2017

Our first game, released in 2013. A fantasy hack and slash game, where the goal is to fight from the bottom of the castle to the top.
Visit http://hammerwatch.com/ for some info.
The team!
Sitting in beautiful locations in Stockholm, we are very happy